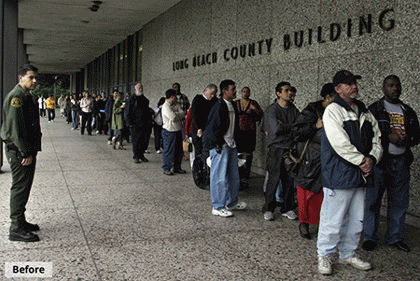 Public Private Partnerships Are a Solution
Over the past 6 years, performance-based public-private partnerships (PPPs) have facilitated $18 billion in transportation projects, creating thousands of jobs and improving quality of life.  Let's work together to use PPPs to rebuild America's schools, courthouses, hospitals, and other public facilities!
"Long Beach has found a unique and creative way to maximize our local dollars and enter into a public-private partnership…"
Mayor Bob Foster, Long Beach,
(The Long Beach Court House opened in September 2013, delivered using a performance based PPP approach)
Sign up for a P3 Public Buildings Educational Workshop!
Sign on as an official
supporter of the PBBC!